Site Technical Requirements
This site requires the latest version of Flash Player (11.4 or above). To download the latest version from Adobe visit: http://get.adobe.com/flashplayer
---
Checking/Updating Google Chrome Plugin Settings
This site requires the latest version of Flash Player (11.4 or above). Even if the latest version is downloaded and installed, Chrome may still use an older version. In that case, the older version needs to be disabled using their plugin manager:
STEP 1
To open Chrome's plugin manager, go to chrome://plugins in your address bar.

STEP 2
Click on '[+] DETAILS' to view all installed versions of the Flash plugin.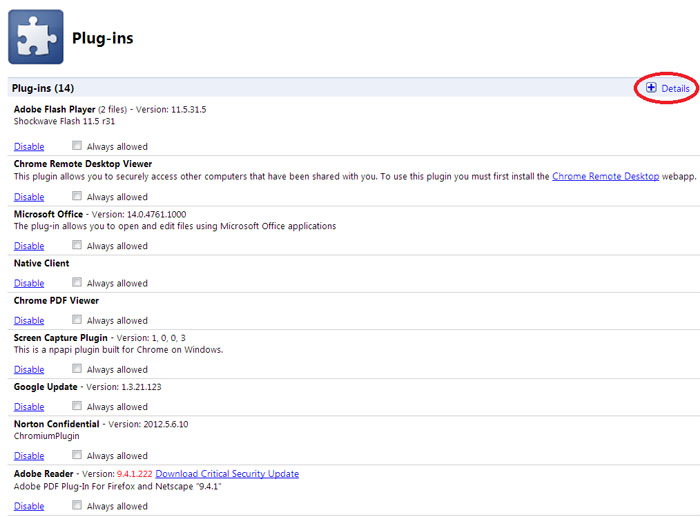 STEP 3
Under Adobe Flash Player, find Type: PPAPI (out-of-process) and click 'DISABLE' below it.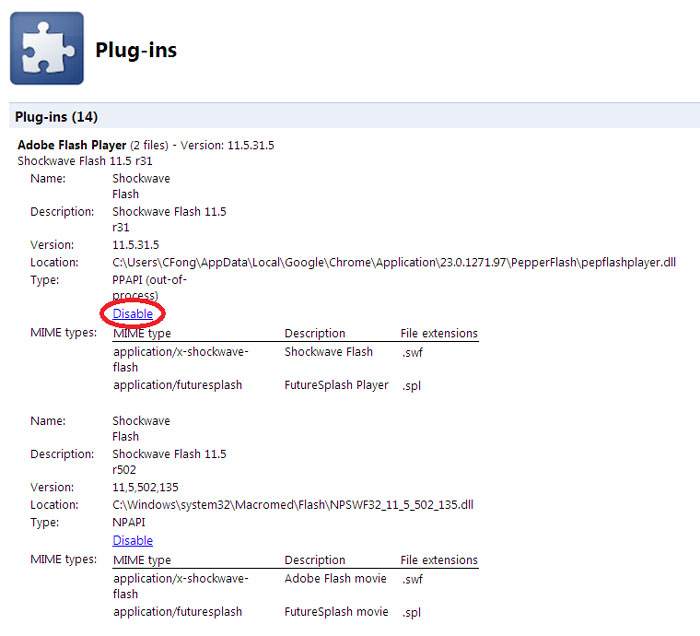 1